Jump on the Monster fat bike and feel like a boss! Fat 20" tyres provide all the grip you need and a comfortable ride, and the moto style riding position is comfortable and puts you in full control. The durable steel frame can take the knocks that the urban environment dishes out, and disc brakes slow you down on command on the steepest hills. Most of all, the powerful 250w motor will help you accelerate away from a stop and up the steepest hills. Never before has bike looked so cool while being so practical – you will be the envy of your friends on the Monster fat bike!
250W 36V motor
36V 10Ah lithium battery
Battery under seat – easily removable
Comfortable moto seat
High strength steel frame construction
Battery charger included
Variable pedal power assistance up to 25 km/hr
Shimano 7 speed gearing
Wide 20" wheels and tyres
Durable double wall alloy rims
Disk brakes
Rustproof aluminium stem, seat post, and handlebars
Quick-adjust seat post
Mudguard and chain guard for all weather use
Kickstand and bell included
MT-EFB Monster E Fat Bike Instructional Manual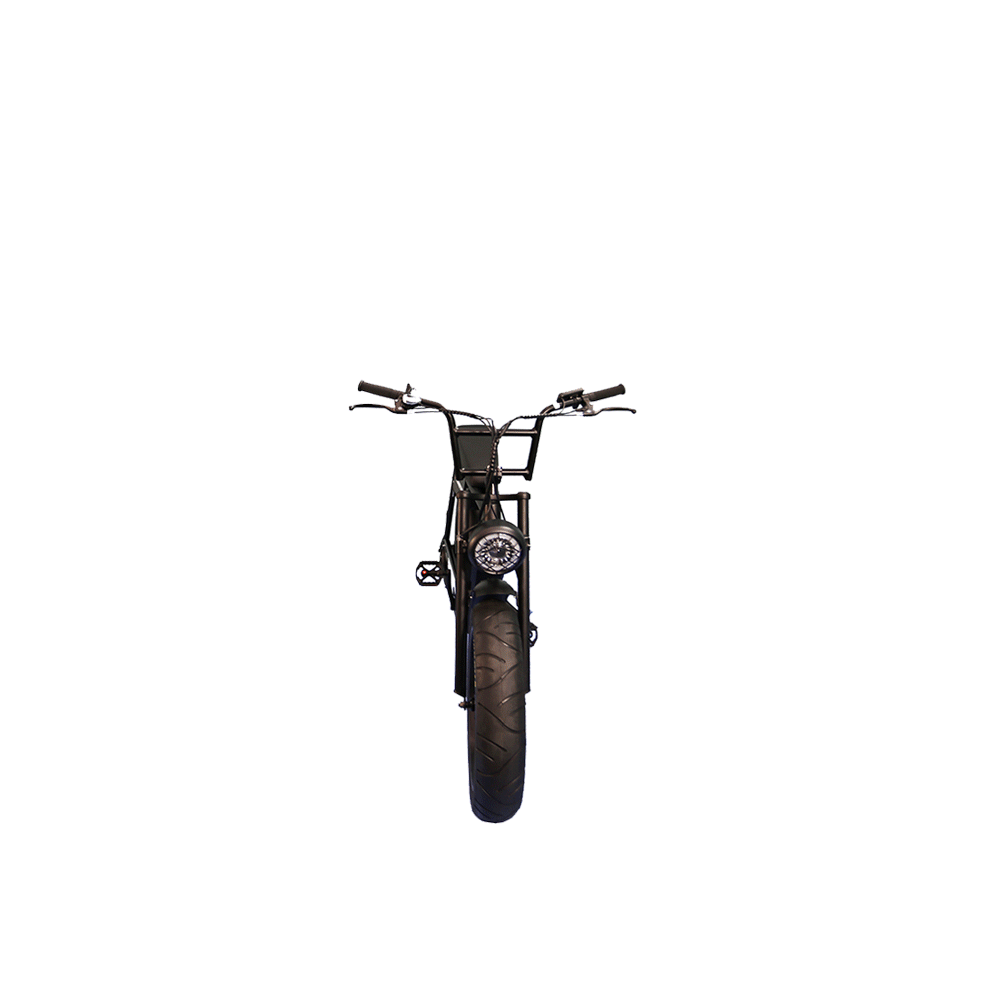 assembly steps are made as easy as possible.
Specifications and Details
1 Fat Bike, 1 Multipurpose Tool, 1 Battery Charger, 1 Instruction Manual 1 Warranty Card
Proudly Imported & Distributed by Tempo (Aust) Pty Ltd.
Copyright ©2023 Monster Prodcuts