Blaster 3.0 is the revolutionary portable boombox from Monster.
Monster V Sound– composed of dual stereo with 7 drivers working together to blast crisp, detailed sound. Bi directional drivers for direct and reflected sound, along with a bass integrated subwoofer for real bass response
EQ optimises your music to sound loud and clear wherever you are. Switch between indoor and outdoor mode with the press of a button
Explosive 120 watts of pure Monster sound
Designed for portability with an integrated handle – take your music wherever you go
Bluetooth 5.0 with NFC pairing
Built-in rechargeable battery for 12 hours of continuous play
IPX5 rating
Blaster 3.0 is the speaker of choice for
the 21st-century leader.
Blaster was designed to look good as jewelry. Make a statement. Not only with sound, but with style.
A modernization of the classic boombox with a reimagined design and revolutionary sound.
Down-firing integrated powered subwoofer for dynamic Power Bass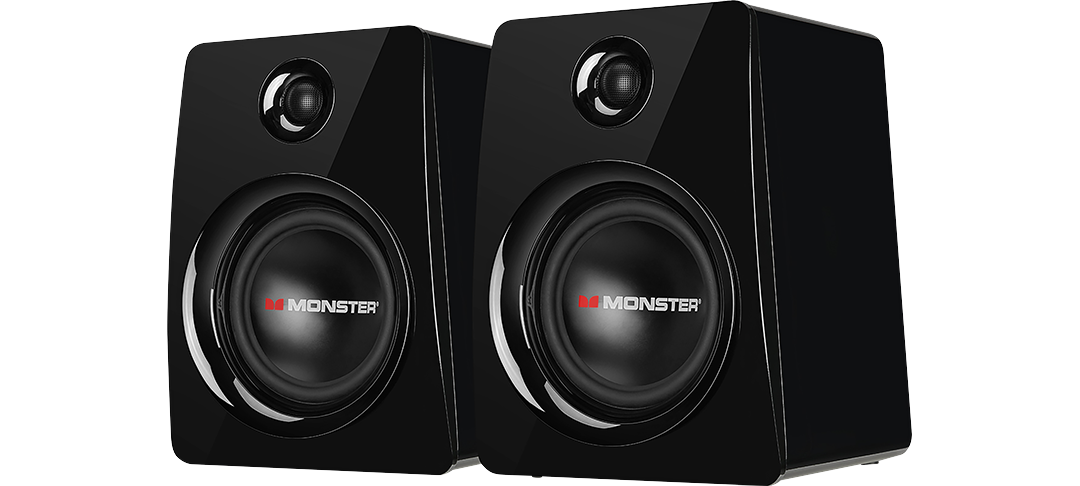 Advanced tech. Easy control.
Active High-fidelity Bluetooth 5.0 ® Bookshelf speaker system
Additional features include IPX5 Water Resistant, Dual Stereo Sound with 7 Drivers, Omnidirectional  Audio, and Wireless Charging.
Monster's Environment EQ™ automatically optimizes your music to sound clear, loud, and exciting depending on where you are
Specifications and Details
Bluetooth® with NFC Pairing
Connect and pair easily with your Bluetooth® enabled device.
Optimize your sound with the push of a button to get extreme loudness and clarity in any space
Rock the party and inspire those around you with a audio power that feels almost too good to be true.
All weather design suitable for indoor and for outdoor use.
Advanced tech. Easy control.
Engage revolutionary features with the push of a button.
Studio-quality bass,made portable, thanks to an integrated 60 watt powered woofer.
Charge your devices with the built-in USB-A port.
Proudly Imported & Distributed by Tempo (Aust) Pty Ltd.
Copyright ©2023 Monster Prodcuts